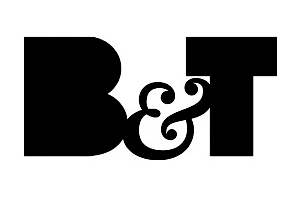 Fast Track has bolstered its advisory team in Australia & New Zealand securing Rebecca Tos as senior advisor
Tos, who won the B&T 2016 Women in Media Awards award for marketing and the highly acclaimed Woman of the Year award, takes on the new role in the Australian and New Zealand market as Fast-Track expands its Asian ventures locally.
She will work closely with the Fast-Track team of partners and advisors to accelerate the growth of its existing ventures in Australia, while also advising on its go-to-market strategy of its new tech venture, set to launch in Q2 2021.
Fast-Track helps companies accelerate their digital transformation by "curating" innovative and market leading scaleups and investing in local resources to deploy their respective solutions. With a track record in ad-tech and mar-tech, Fast-Track has partnered with European companies to launch and scale their activities across Asia.
Fast-Track co-founder Ivan Bernard-Brunel said Tos' appointment is timely as it expands further into the Australian market.
"We are very fortunate to have Rebecca join us as Advisor in the region. As Fast-Track is committed to expand in ANZ, her market insights will help us provide clients with innovative solutions from global scaleups."
Fellow Fast-Track co-founder Alex Olmedo added: "We are excited to onboard Rebecca to accelerate Fast-Track's impact in Australia and recruit the best talent for our joint-ventures''.
Tos brings more than 20 years of experience launching and leading innovative offerings in the Australian marketplace. In her previous roles as managing director of Merkle, CEO of Columbus and general manager of Reprise, she was responsible for shaping the vision, strategy and delivery of relevant expertise and products to solve client problems.
More recently, Tos launched her boutique consulting practice, Rebecca Tos Consulting, in June 2020 amidst the onset of the COVID-19 pandemic.
Her practice scaled quickly offering advisory, consulting and coaching services to investors, founders and executives across a range of growth sectors, predominantly SaaS technology, service based industries and e-commerce.
"I'm truly excited to be working with the Fast-Track team who are ethically focused on purpose-based ventures in the tech space," Tos said.
"I was seeking partners whose core fabric was about impact both socially & environmentally – and Fast-Track shares those values in spades. This is an exciting opportunity to help shape the Australian footprint with a number of scale ups set to bring great value for Australian brands".
Fast-Track was founded in 2013 with the aim to "accelerate innovative and purpose-based" enterprises in Asia.
The company has been helping scaleups in Asia for over eight years with previous successful ventures with Unruly acquired by NewsCorp, StickyAds acquired by Comcast and MOBKOI acquired by You&MrJones.
Fast-Track Appoints 2016 Woman of the Year, Rebecca Tos, To Advise ANZ Ventures