Asia represents about 15% of Unruly global revenues with 65 people on the ground.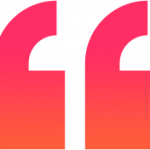 You've both been fantastic partners of Unruly, and the APAC business is going from strenght to strenght, so i'm really pleased that we've been able to realize value for you so quickly.
Scott Button & Sarah Woode
CEO & Co-founder, COO & Co-founder
Strategic issue in 2013
How to expand to Asia whilst staying focused in Europe and ramping up in the US?
Mission
Don't just reach people. Move people.
To transform advertising for the better, using emotional data to deliver awesome video advertising on brand-safe, premium sites.