In May 2016, StickyADS was acquired by ComCast for more than USD100M
Founded
2009 in France (Neuilly-sur-Seine) by Herve Brunet and Gilles Chetelat, former colleagues at Redback Networks.
Mission
to help premium publishers embrace programmatic video, in a controlled and totally transparent manner.
Core values
#Humility, #Innovation, #ClientFocus, #GetShitDone
Strategic issue in 2013
Explore the Asian market as they were about to launch the US.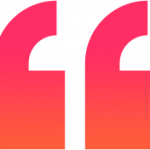 Fast-Track was a critical partner for the acceleration of StickyADS' presence in Asia, securing Premium Publishers in Japan, Australia and South-East Asia and hiring local talents to on-board them.
Herve Brunet & Gilles Chetelat
CEO & Co-founder, COO & Co-founder