Asia represents about 20% of MOBKOI global revenues & 25% of global profits by december 2021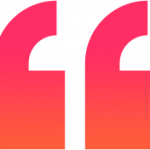 I think that a good partnership can take you a long way. Never try to do it alone if you can partner with people with similar values. It's just fast-tracking it (sorry guys). But it's true and I think they've chosen the name pretty well. We were focusing on the US, as it's obviously a huge piece in the advertising pie. But Asia was so important. So being able to find people we could trust and partner with was something we shall keep and try to reproduce in the future.
Quentin Le Pape &
Guillaume Le Pape
CEO & Co-founder, COO & Co-founder
Strategic issue in 2013
following their acquisition by You&MrJones, MOBKOI was interested in exploring Asia given their focus on mobile advertising for luxury brands.
Mission
We've always believed mobile was the future of advertising. And we've believe it should be fair from the start. If we respect consumers they will engage with content, and love the brands. If brands know what's working they can be more relevant, engage more people, spread brand love. If publishers are paid fairly, the ecosystem benefits everyone. And when everyone benefits we can be proud of what we are doing. Mobile can and should be done better. That's been our mission from the start.
MOBKOI, mobile on a mission.