Asia represents about 3% of Botify global revenues after 6 months of operations with 18 people on the ground.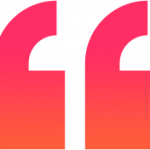 "With Fast Track, we were able to quickly establish ourselves in APAC, attract high-caliber talent, and begin forging relationships with major brands in the region. The fact that this happened at the pace it did and amidst a global pandemic is not only impressive, but also indicative of the market demand and appetite for reliable technology to drive online traffic and revenue."
Adrien Menard, Thomas Grange & Stan Stan Chauvin

Co-founders at Botify
Strategic issue in 2019
Botify initiated its partnership with FastTrack in late 2019 when they sought to better serve and accelerate growth alongside the handful of existing clients in the region. Following a positive response and early success, the two companies decided to solidify the partnership through a joint venture and fully establish Botify's operations in the region, starting in Singapore, followed by Australia and Japan.
Mission
By restoring the "truth" of search, Botify promises to restore to the web something of its original principles. If search unlocks the internet; Botify unlocks the full capacity of search. Handing the keys back to everyone, and making its commercial infrastructure fairer and more open for all.